March Lunch Meeting
Date:
Tuesday, March 21, 2017
Speaker:
CLARK B. McCLEARY, CLU, ChFC, AEP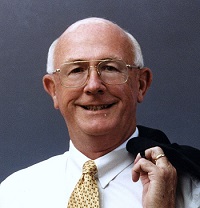 Please join your fellow OEPC members for lunch and program by NAEPC presenter,
CLARK B. McCLEARY, CLU, ChFC, AEP (distinguished)
11:30 AM - Networking and Lunch Buffet
12:00 PM - Meeting and Program
"What I Would Like to Know About the Life Insurance Business if I Didn't't Already Know It
(or at least thought I did)"
This program is approved for one hour of CLE, CPE, CFP, CAP, PACE and NE Insurance CE.
A few years ago Clark was asked to speak to his local Houston Business and Estate Planning Council for the fourth time during his 15 years of membership. He was uncertain what subject matter he should cover that the audience would find to be fresh and interesting, so he decided to let the membership determine his content. Clark emailed 15 members - - - five each in the attorney, CPA, and trust officer categories - - - and asked what issues they would like to hear him address. The response level was extremely high and well defined and allowed Clark to construct a presentation that was very well received. He has continued to make that presentation, slightly modified only to keep up with the times, over the years because the non-CLU/ChFC members request it.
Register online or contact Council Executive
Stacie Sarasio at 402.210.9446