February 2018 Lunch Meeting
Date:
Tuesday, February 20, 2018
Location:
Omaha Marriott Regency
Speaker:
Nick R. Taylor, J.D.
Lunch Meeting @ Marriott Regency
Tuesday, February 20, 2018
11:30 AM - Lunch Buffet & Networking
12:00 PM - Meeting & CE Program
Estate tax planning --- 2018 style!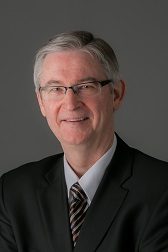 Nick Taylor, an estate planning attorney with over 35 years of experience, will review 15 planning recommendations, some for estates clearly under the new available exemptions, some for estates clearly above, and other current recommendations applicable to any size estate. Be sure to attend to know what we advisors need to be presenting to clients to help them be pro-active in this new tax environment.
Questions? Contact Stacie Sarasio or 402-210-9446.