April 2020 Virtual Meeting
Date:
Tuesday, April 21, 2020
Speaker:
Lisa Richter, Avivar Capital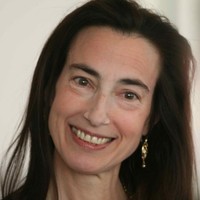 Join us for our first ever virtual meeting to earn an hour of CE and learn about impact investing right from your home office!
Impact Investing: National Trend, Regional Opportunity
Presented by: Lisa Richter, Avivar Capital
As investors increasingly seek to align their investment assets with their values and missions, impact investing is becoming a more regular topic in dialogues between investment managers, attorneys, accountants and their endowment or wealth management clients. Defined as investing into companies, organizations, and funds with the intention to generate measurable social and environmental impact alongside a financial return, impact investments can be structured to address a range of philanthropic and social issues, as well as generate a range of potential financial returns. Understand the history, trends and emerging practices of impact investing, both nationally and in the region.​
This program offers one hour of CE for legal, accounting, insurance and CFP.
Questions? Contact Council Executive, Stacie Sarasio @ 402-210-9446 or Stacie@OmahaEstate.org